2019:
Photos from our Active School activities:
Dance workshop with Adele, and Rugby with North Kildare coach.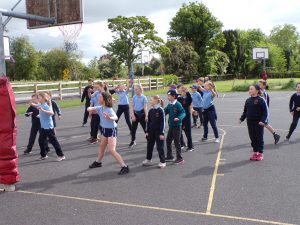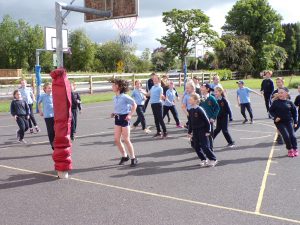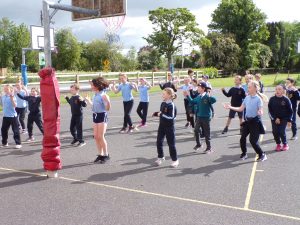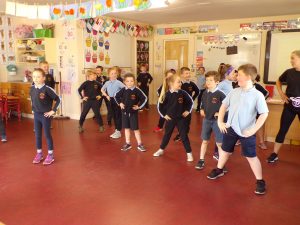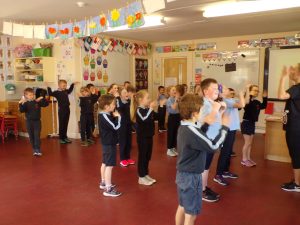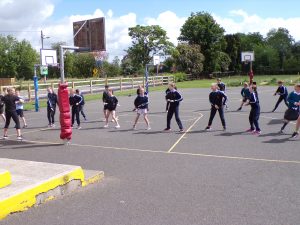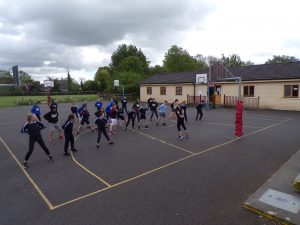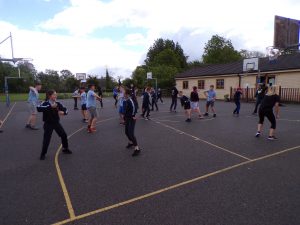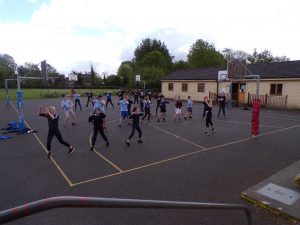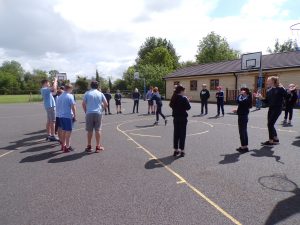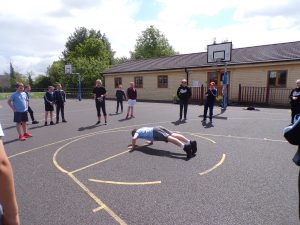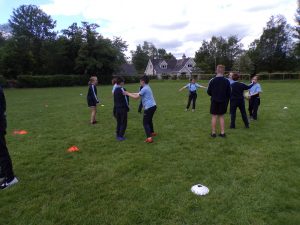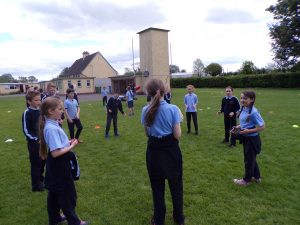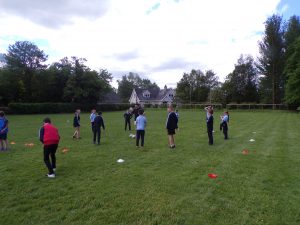 We are committed to providing an annual Active School's Week and we have been enjoying an Active School's Week in our school since summer 2013.  It has become a highlight of our school calendar.  It is held in May or June each year.   This year we are looking forward to our 6th Active Week which will take place from Monday 28th of May until Friday the 1st of June.
Some of the activities planned for this year are yoga, street soccer, athletics, Playball and GAA.
Active School Week Homework
This year physical activity tasks will replace traditional homework during Active School's Week.
Active Homework
As a parent, you play an important role in helping your child to be active by being active yourself, finding fun ways for the family to be active together and setting limits on screen time.  Free play is just as important as structured sports. Running around, playing in the garden or local park and having fun ALL count.  Children love a challenge – setting them a task is a great way to get them active and keep them focused. For example, ask them: 'How many times can you throw and catch a ball between you without dropping it?' or 'How many skips can you do in a minute?
Aim to do two or more of these activities every day. Let's get more active after school.
Cycle your bike for 10 minutes
Go for a walk
Dance to your favourite song (Just Dance Kids on You Tube)
Skip for 2 minutes

(count how many times you can skip in a row)

Throw a Frisbee with someone for 10 minutes
Kick a ball with someone for 10 minutes

Play tag/catch for 10 minutes
Play a physical activity game of your choice for 10 minutes
Play balloon tennis/ volleyball
Ride your scooter for 10 minutes
Draw your own hopscotch with chalk and play

Throw a ball with someone for 10 minutes (use different sized balls)
Create your own obstacle course
Run for 5 minutes
10 minutes of Active housework: vacuuming, sweeping etc.
10 minutes of free play outside

If possible, walk or cycle home to/ from school (one day a week)
Play Simon says using exercises
Child's choice of physical activity for 10 minutes
Parents' choice of physical activity (maybe teach them a new skill)
*10 Push-ups (on knees)

*Hold plank for 10 seconds- 3 times
*10 Jumping Jacks
*20 High Knees
*20 Heel kicks
*Hop on Left Leg 10 times (repeat)
*Hop on Right leg 10 times (repeat)
*Squat for 30 seconds (repeat)
*20 sit ups/ crunches
*Run on spot for 30 seconds
*Mix and match these exercises to make up a circuit for 10 minutes
 As our Active School motto says '60 minutes every day all you have to do is play!' (Dylan Brogan, 5th Class)
Active Week 2017
We kicked it off Active Week with our active school tours on:
Wednesday the 14th of June 2017
Junior Infants to Second Class did activities in the Donadea Forest Park provided by the Playball coaches.
3rd Class to 6th Class went to The Crystal Maze in Kells where they enjoyed various activities.
Thursday 15th of June 2017 each class took turns on 'rocker go-karts' which were provided by Playball.
Friday 16th of June 2017 we held our annual Sports Day events.
Monday 19th of June 2017 we did whole school skipping event and we invited parents to participate.
Tuesday 20th of June 2017 each class did a cycling workshop
Wednesday 21st of June 2017 each class did a tennis session with a coach from Tennis Ireland.